Uniform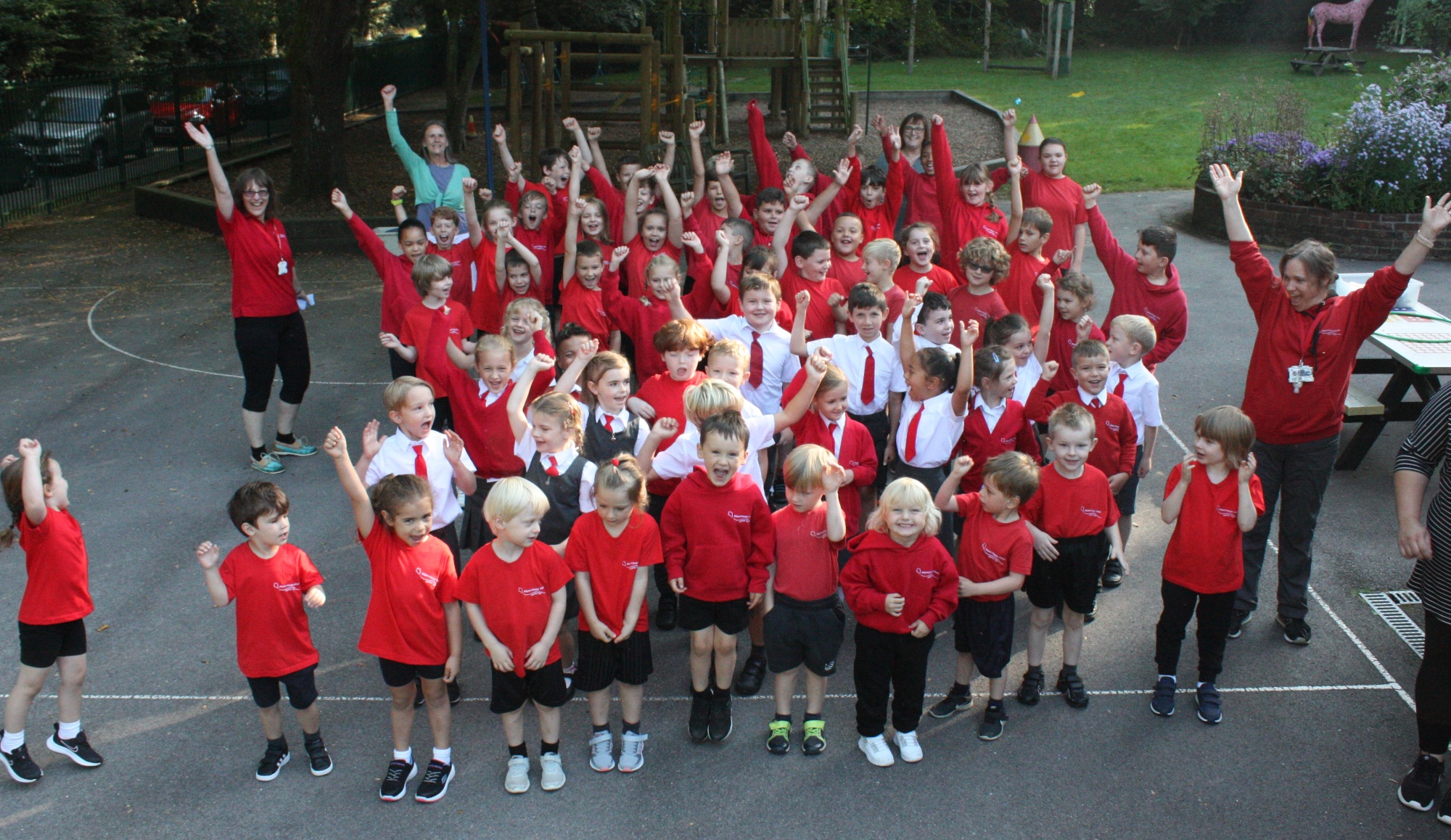 It is our school policy that all children wear school uniform when attending school, or when participating in a school-organised event outside normal school hours when requested to do so. The school uniform list is given below. The uniform is gender neutral.
School Uniform is as follows and should be worn by all children:
Red V-neck Jumper or Cardigan with the Inkpen Primary School logo
White shirt with red tie
Grey trousers, shorts, skirt or pinafore
In summer term only, children can wear a red polo shirt with the school logo on with shorts or a red checked summer dress
Black or brown shoes (not boots)
Socks and tights must be plain white, grey or black
Coats (no specific design or colour, but weather appropriate)
Ties are optional in the summer term except for official visits/activities. E.g. School Photos
All long hair must be tied back.
P.E./Games Kit:
Trainers (bare feet for indoor P.E.)
Plain black shorts
Red T-Shirt with Inkpen Primary School logo
Red round neck sweatshirt with Inkpen Primary School logo
Plain black tracksuit bottoms
Children must bring a PE kit to be allowed to participate in P.E.
Watches and earrings should not be worn during P.E.
Rain mac for outdoor P.E. topics
Items with the school logo can be purchased online from www.skoolkit.co.uk or from Skoolkit, 40 East Street, Parkway Shopping, Newbury. RG14 1AY. 01635 226703.
Swimming (KS2)
Swimming kit may be of any colour and should be suitable for a swimming lesson
One piece, tight-fitting costumes only should be worn
Swimming hat. Hats with an Inkpen logo are available from the school office, but a hat of any colour is permitted.
Goggles adjusted to fit and conforming with safety standard BS5883-1996
Towel
All items of clothing should be marked clearly with the child's name.
If parents are not certain of whether an item of uniform or accessory will be acceptable under the terms of this policy, they should check with the school office or headteacher prior to purchasing or their child wearing it into school.